KANGAROO ISLAND: COAST TO COAST
This pictorial essay grew out of time spent rummaging along KI's coastline. It's a self-published work, a personal vision. In other words, a labour of love. As an essay it's less about individual photographs than creating an experience of KI's coast through a series of images that interplay with captions. The aim is to show the diversity of the coast. It's about giving life to places many people have never seen. We're still learning about these shores – still coming to terms with the wonder of what's actually here. In this spirit
Coast to Coast
is not so much a 'book' as an exhibit and a work in progress. It's made possible by digital print production, a process that allows this essay to evolve with time – and tide.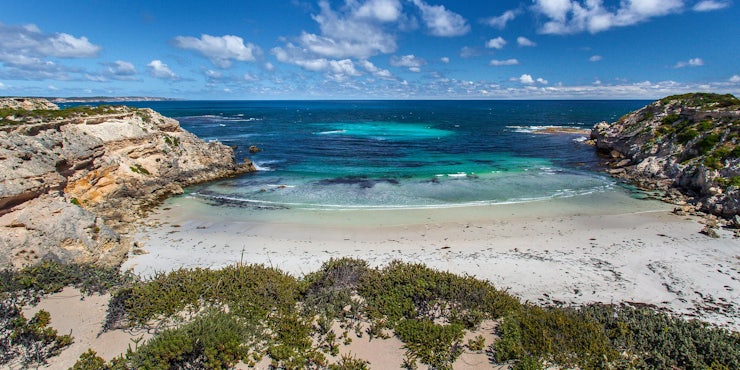 _________________________________________________________________________________________________
AUSTRALIA'S WILD ISLANDS (co-author Alasdair McGregor) Hodder & Stoughton 1998. Australia is a continent surrounded by islands of every kind - from craggy basalt pinnacles to sandy coral caves. Yet very little is known about many of these island jewels. Remote and unspoilt islands are the prime focus of conservation and scientific research. This work describes the heritage, wilderness character and history of 24 of Australia's most remarkable islands.
TALES FROM THE BUSH: Footloose Reflections on the Walking Life, Australian Geographic 2008. "This collection of keenly observed stories explores the ragged, liberating charms of the outdoors – be it the rough and tumble of wild terrain, the eternal lure of the campfire or the chance to share nature's wondrous gifts with friends, family and even four-legged companions. Revealing and irreverent, these tales celebrate the power of the bush to challenge, inspire and set us free."
THE KIMBERLEY: HORIZONS OF STONE (co-author Alasdair McGregor) Hodder & Stoughton 1992, Reprinted New Holland 1998. Occupying an immense area of the continent's northwest, the Kimberley is remote, sparsely populated, and abundant in natural diversity. As a region, it stands apart. The great arc of ranges to the south and east effectively isolates this area from the rest of the mainland. The deeply indented coastline to the north, fortified by rugged cliffs and washed by monstrous tides, completes the Kimberley's natural borders. Home to an amazing array of wildlife and vegetation, the Kimberley is also one of the world's last great natural refuges.
THE WILD CALLING: Confessions of a hit-and-miss adventurer New Holland 1998. "The Wild Calling charts the kind of territory not covered by maps and guidebooks. Lively tales explore the urge to submit to the simple pleasures of the bush. From the thrill of wild weather to the quest for the perfect campsite and the delights of dining under the stars, this collection of stories takes a sideways look at the joys and pitfalls of the outdoor life."
KAKADU: A Guide for All Seasons (with photographer Peter Jarver) Thunderhead Publishing 1998
THE OUTOOR COMPANION (co-author Jonathan Chester) Simon & Schuster 1991
---
OTHER PUBLICATIONS
Great Walks of Queensland (author) Australian Geographic 2006
Explore Australia 2010 (contributing author) Explore Australia 2010
Australia in Colour(author) Australian Geographic 2011
Landscapes of Australia (author) Australian Geographic 2011
Australia's Coast (author) Australian Geographic 2012
Outback Australia (author) Australian Geographic 2012
Highway One (contributing author) Australian Geographic 2012
Ken Duncan's Australia (contributing author) Australian Geographic 2015
---
STORIES & ESSAYS
Quentin's stories have featured in Australian Geographic and Wild for more than 30 years. Examples include:
Australian Geographic
Flinders Ranges, Jagged Beauty (Flinders Ranges) October 2007
Early Warning (Tweed Volcano region) July 2008
The Painted Trail (SA's Heysen Trail) July 2009
The Fertile Desert (Simpson Desert) October 2009
A View To The Future (Kangaroo Island) July 2010
From Summits To The Sea (East Gippsland) September 2011
Outback Gem (Coober Pedy) November 2012
Swept Away (Eyre Peninsula) July 2013
The Spinifex People (Great Victoria Desert) September 2013
Haven in the Hills (Olary Ranges) July 2014
In the Land of the Anangu (APY Lands) September 2015